A Life of Adventure
Tom has a resilience bred into him from a childhood in a tough orphanage and nine years serving with both the Parachute and the ubiquitous S.A.S Regiment. Attempting the impossible, achieving the incredible; he continues to make world news with his extraordinary feats of daring and endurance.
Watch a video clip of Tom's Adventures
Back from patrolling the Borneo Jungle behind enemy lines and gathering information on enemy positions. No Washing, No Cooking, No Talking (hand signals only). Sit, Listen and Watch.
Cut 2ft off with a chainsaw was the response by Tom to reclaim his short lived record to sail the Atlantic in the world's smallest yacht. He Did It His Way in 62 days from Canada to Portugal.
One year to plan and prepare, one day to pack the boat. Crossing the start line in Newfoundland, Canada. 2,500 miles to England. Day & Night, Row, Row, Row.
Tom has successfully crossed the North Atlantic in the most extraordinary vessel ever in 37 days, from New York to England. He's Gotta Lotta Bottle
To see more about the Outdoor Centre which Tom now runs in the Scottish Highlands, visit his Adventure Centre website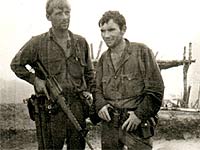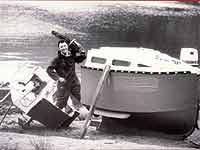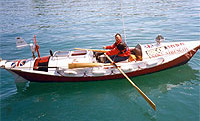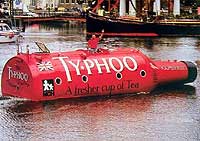 Tom McClean,
Invermorar House,
Morar,
Highlands,
Scotland,
PH40 4PA
Tel: 01687 462274