Guest Speaker for Events and Conferences
Do you want to inspire your guests with a speaker with a difference for your next event? Tom McClean is a speaker with a unique outlook on life based on his personal adventures.
Watch the news footage of Tom's adventures on Rockall, including his daring ascent of Rockall to reaffirm Britain's rights to the rock


The attitude needed for success both in Adventure and Business forms the theme of Tom's Presentations. Tom will work with you to adapt each presentation to fit in with your Conference theme and requirements. Contact him now.
Range of Themes
As an Adventurer and Motivational Speaker, Tom McClean's speaking themes include for example:
Meeting the challenge
A life of adventure
If you think you can, you will
I had to dare - rowing the Atlantic alone
Superbly Illustrated
Tom offers a superbly illustrated personal Presentation ranging from 45 minutes to 60 minutes. This can include dramatic film footage of his hazardous landing and scaling of Rockall whilst reclaiming it for Britain. He will also lead a spirited question and answer session which is often the highlight of the event!
Diverse Venues
He has spoken at many Conventional Venues, Conference Centres and Company Boardrooms all over Britain and Europe, and was also invited to speak on one of the Cunard Flagships, the QE2, during an Atlantic Crossing to New York.
Blue Chip Client List
Tom is in demand by National and International Companies and speaks to audiences large and small. His Client List includes Toshiba, British Telecom, and MBNA Bank, see his Portfolio for full client details.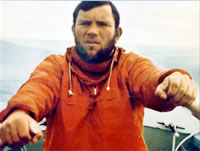 Challenge - Rowing the Atlantic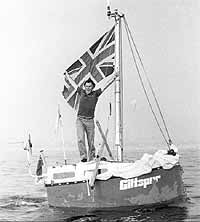 Dare - the record in shortest yacht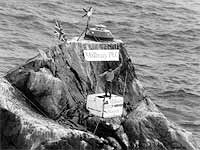 Adventure - Reclaiming Rockall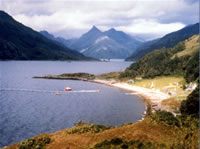 Tomís Highland Outdoor Centre.
Tom McClean,
Invermorar House,
Morar,
Highlands,
Scotland,
PH40 4PA
Tel: 01687 462274